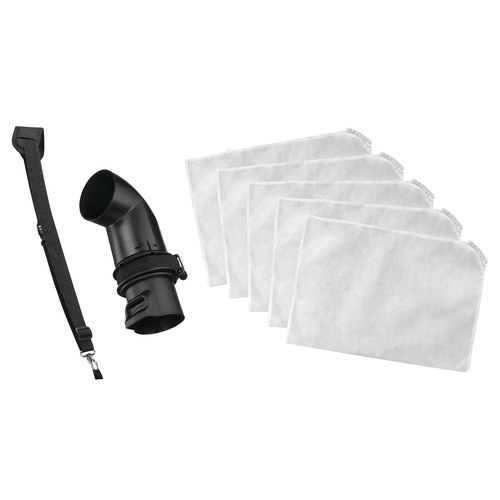 Click to view more
Model No. BV-009
Disposable Leaf Bag System
Shop now
Overview
Features + Benefits
Easy to use bag system- Disposable bags attach to unit with diffuser and strap comfortably supports weight of bag.
Works with B&D Blower Vacs: BV3600, BV3800, BV5600, BV6000, BV6600, LH4500, LH5000, LH5500 for extension of bag system
Discard disposable bags in accordance with local regulations. Conforms to ASTM D-6400 and it is 100% compostable. Ensure that elastic is removed before disposing of the bag.
Product Specs
Includes

(5) disposable bags
(1) diffuser
(1) detachable shoulder strap