We're Here to Help
Questions or concerns about your BLACK+DECKER product? Explore our self-service options below or contact us now.
20V MAX* Lithium POWERBOOST Sweeper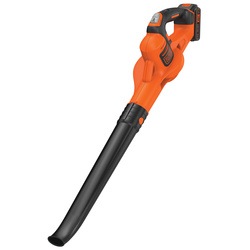 Home Cleaning
Vacuums
Car Vacuums
Handheld Vacuums
Robotic Vacuums
Stick Vacuums
Powered Cleaning
Lithium Vacs
Steam Cleaners
Scrubbers
Non Powered Cleaning
Dusters
Squeegees + Washers
Accessories + Attachments
Batteries + Accessories
Batteries
Lawn and Garden
Outdoor Accessories
Outdoor Attachments
Home Cleaning
Home Cleaning Accessories
Home Cleaning Filters
BDK Product Category Group
Parent Category
Sandpaper and Polishing Accessories
Project Solutions
Accessory Sets
Combination Accessory Sets
Cutting
Circular and Miter Saw Blades
Jig Saw Blades
Reciprocating Saw Blades
Fastening and Screwdriving
Miscellaneous
Small Appliances
Kitchen
Coffee + Tea
Cooking
Food Processors
Juicers
Toasters
Irons
Classic Irons
Digital Irons
Steam Irons
Home Office
SMARTECH
Lawn and Garden Tools
SMARTECH Lawn and Garden Tools
Home Cleaning
SMARTECH 2 N 1 Floor Extension Stick Vacuums
SMARTECH 2 N 1 Stick Vacuums
SMARTECH Hand Vacuums
Lawn + Garden
Combo Kits
Lawn and Garden Combo Kits
Lawn
String Trimmers
Lawn Mowers
20V MAX* Lawn + Garden Tools
40V MAX* Bare Tools
View All Lawn
40V MAX* Outdoor Tools
Leaf Blowers + Sweepers
Edgers
Trees + Shrubs
Hedge Trimmers
Woodcutting
Batteries + Accessories
Accessories + Attachments
Batteries + Chargers
Project Solutions
Toys
Power Tools
Portable Power Tools
Cordless Screwdrivers
20V MAX* Bare Tools
20V MAX* Power Tools
Drills
View All Portable Power Tools
MATRIX™ Attachments
MATRIX™ Power Units
Saws
Sanders
Combo Kits + Tool Sets
Specialty Tools
Impacts
Hand Tools
Portable Lighting
Automotive
Batteries and Accessories
Batteries + Chargers
Accessories + Attachments
Toys
Product Self Service:
It looks like we don't have a FAQ for that! Try changing your search and give it another shot.
How to Find Your Model Number
A product's model number will be on the box, owner's manual, or on the bottom or back of the product.
Here are some examples