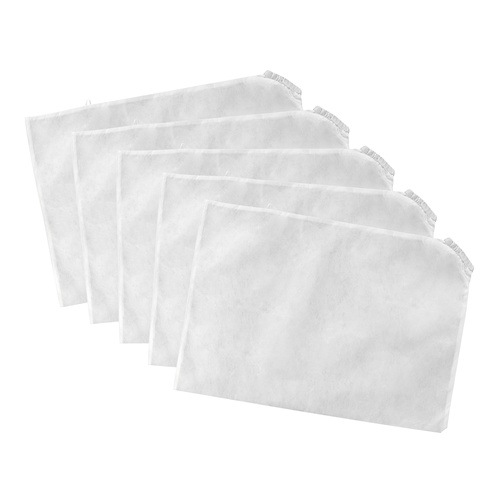 Click to view more
Model No. BV-008
Disposable Blower Vac Bags
Shop now
Overview
Features + Benefits
No hassle- Quick clean up by simply tying and tossing disposable bags.
Works with B&D Blower Vacs: BV3600, BV3800, BV5600, BV6000, BV6600, LH4500, LH5000, LH5500, but to work diffuser & strap must be owned or purchased (BV-009).
Discard disposable bags in accordance with local regulations. Conforms to ASTM D-6400 and it is 100% compostable. Ensure that elastic is removed before disposing of the bag.